Welcome to Teleios!
Teleios continues to minister to up and coming young Christian leaders of the future, both men and women, who are seeking answers and a solid foundation for their beliefs, so that they can make a real difference in the world and in the church, and to be, not only "on the cutting edge" of social and cultural change, but to actually "be" that edge!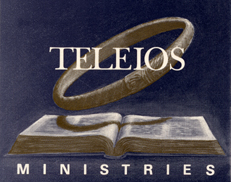 At Teleios, they are learning how to "contend earnestly for the faith," [Jude 3] by being "ready to give an answer" [1 Peter 3:15] for it without fear or hesitation and with utmost confidence in the Word of God.
It's encouraging, exciting, and immensely fulfilling to see the hunger, desire and passion that these young men and women have for knowing the Word of God and, like the sons of Issachar, to "understand the times and to know what to do" [1 Chron. 12:32], and their willingness to consistently and faithfully dedicate three hours of intense study on a weekly basis to acquire this knowledge.
These young people are the future pastors, elders, youth leaders, Sunday School teachers – and yes, even prospective Prime Ministers of the Bahamas! What they are learning at Teleios today could help to shape the kind of society our children and grand children live in tomorrow.
Teleios Ministries • 30 Montrose Ave. • Nassau, Bahamas • 242.356.7135
---